Explore the many wildlife stories around the world through the year in this charming, interactive set—a perfect gift for young nature-lovers fascinated by wildlife on our fragile planet. Each of the twelve volumes features the seasonal changes around the globe in a single month. At the end of each volume, there is a set of fun, seasonal activities.

Click on the covers to download pdfs



age 7+
12 titles

32pp paperbacks

2300 words approx.


optional slipcase 2.5 mm boards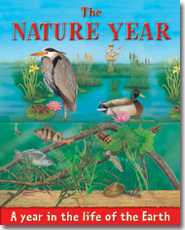 Also available as a single volume book.



age 7+
1 title

250 x 190 mm

120pp

index

20,000 words approx

optional extra 14 tabbed divider cards